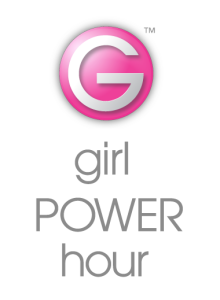 Fit & Fabulous - What's New in Fitness and Fabulousness
Flywheel Fitness Bellevue & Yuan Spa
1032 106th Avenue Northeast #124, Bellevue, WA, 98004
Thursday, February 21, 2013 7:00 pm until 9:00 pm
Organized by: Girl Power Hour (Contact)
Event Description
Get familiar with all things "Fit" at the hottest fitness studio in Bellevue, Flywheel Fitness featuring Fly Barre, before moving to the swanky Yuan Spa for all things "Fab." See demos, talk to instructors (including an olympic medalist!) who'll demystify whay "FLY" is all about, see top trends in fitness wear, try healthy bites and sip refreshing skinny cocktails before mini-treatments, a fab shoe show, decadant treats, what's hot in skin care and alternatives including alternatives to Botox and amazing door prizes next door at Yuan Spa for all things fab! Limited to 75 guests.
Ticket: $45 – Limited Spots, Women Only 21+

First 50 to purchase tickets get to join the GPH Take Over at Flywheel / FlyBarre on 2/13 for an all-girls class!
Entrance to the Event on 2/21
Swag Bag full of Fit and Fab goodies!
Cocktails, Bites, Sweets
Other hip & fun elements
Entrance to official "FAB" after-party at SUITE!
Not sure what to wear? Look at photos from our past events via Flickr. For this one we're thinking sporty glam or just glam.