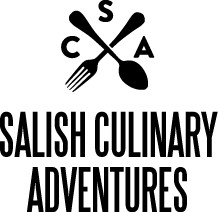 Culinary Classes - Macaron Making
Salish Lodge & Spa
6501 Railroad Ave SE, Snoqualmie, WA, 98065
Sunday, February 11, 2018 11:00 am until 2:00 pm
Organized by: Salish Lodge & Spa (Contact)
Event Description
Culinary Classes
Whether you're a beginner looking to learn new skills or an avid home cook looking for more inspiration, our Culinary Classes are perfect for those with an appetite for learning. These intimate classes cover a range of topics from the building blocks of cooking to incorporating seasonal flavors year-round, all led by the Salish Culinary Team. You'll leave the class with a Culinary Adventures apron and recipes to recreate your masterpieces at home.
Macaron Making
Get swept away into a French kitchen. In this hands-on classes you learn how to make traditional French macarons from scratch. Step-by-step guidance through the meringue mixing, piping, baking, and filling will divulge important secrets of success for producing these much-loved treats. You'll be served a seasonal lunch during the class, then take home recipe cards, not to mention a dozen macarons. Ooh la la! C'est magnifique.
Click here to learn about more Culinary Adventures at Salish Lodge & Spa.
Classes are each limited to 8 people. Reservations required.
Prices include tax and gratuity. Reservations must be pre-paid and are non-refundable.
Who Attended
Bert Sewell
Stacey Kelley
Yelena Mironyuk
Gail Ishida
Bonnie Francis
Natalya Panasyuk