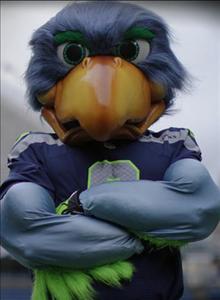 5th Annual Team Blitz Pub Crawl
Buckley's in Belltown (and across Belltown)
2331 2nd Ave, Seattle, WA, 98121
Saturday, April 12, 2014 2:00 pm until 10:00 pm
Organized by: Ryan Asdourian (Contact)
Event Description
Team Blitz Pub Crawl
For the 5th year in a row, we are out in Belltown raising money for the MS Society!
Quite simply, the best deal with the most money to charity.
You pay $35. (Tickets day of event are $40)
You get 4 drinks and an awesome t-shirt!!!
$28 out of $35 goes straight to Charity!

Locked Bars:
Buckley's - Our starting location
Amber
Belltown Pizza
Cyclops
Belltown Pub
Belltown Billiards - Our final spot!
And potentially more to come!
Special guest appearance: The NFL Mascots are coming back and will be around for both the Pub Crawl and the Walk MS event the next day!
If you aren't familiar with the basis of this pub crawl, please read how we are supporting Multiple Sclerosis at www.BlitzTacklesMS.com
It is incredibly helpful to pre-purchase your tickets! (and it saves you $5) Buy today and share on Facebook!
Of course, we also have an amazing raffle with prizes still coming in, we'll post them here soon!
Finally, need a place to stay for the night?
The Residence Inn by Marriott Seattle Downtown/Lake Union is proud to partner with Team Blitz to offer a discounted group rate for the pub crawl. The rate includes a complimentary full hot breakfast buffet in the morning, on-site Taproom and easy access to downtown amenities.
Book your group rate: Team Blitz Pub Crawl >>
I'll note that they have donated all the rooms for the NFL mascots to stay in for the whole weekend and I am personally extremely grateful to them for this kind and huge donation!