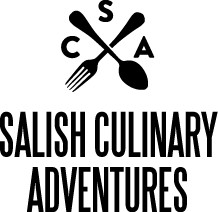 DeLille Cellars Wine Dinner
Salish Lodge & Spa
6501 Railroad Ave SE, Snoqualmie, WA, 98065
Thursday, May 24, 2018 6:00 pm until 9:00 pm
Organized by: Salish Lodge & Spa (Contact)
Event Description
Spirited Dinner Series

Relax and unwind with our Spirited Dinner Series. At Salish Lodge, we are passionate about partnering with local growers, purveyors, and farms, as well as wineries, breweries, and distilleries. Our Spirited Dinner Series joins these efforts, where we serve our Pacific Northwest cuisine alongside regional wines, beers or spirits. These evenings are fun and light-hearted, and you will also learn a lot about the beverages poured for the dinner you choose! Join us for these unique, memorable meals sure to delight food and beverage enthusiasts.
DeLille Cellars Wine Dinner
Named a Wine & Spirits Top 100 Winery and Wine Press Northwest's Washington Winery of the Year in 2017, DeLille Cellars is a wonderful co-host for this very special evening. Four specially selected wines will serve as our chef's muse in creating four perfect courses.