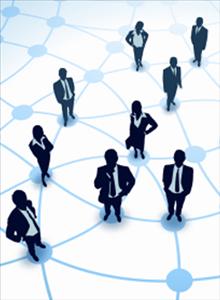 Eastside Networking - November 2013
Suite Lounge
10500 NE 8th St, Bellevue, WA, 98004
Tuesday, November 26, 2013 6:00 pm until 9:00 pm
Organized by: Andrew Vest - Eastside Networking (Contact)
Event Description
NOTE: this month we're meeting on Tuesday 26th on account of Thanksgiving. Also, remember we're at our new location now, Suite Lounge :)
Hello Professional Networkers!
At the ENE Event I want everyone to end their conversations with:
"How can I help you out?"
It's about that time again to shake hands and foster new professional relationships within your community.
Those of you that have attended ENE in the past know that there is no better place to meet with the best of the best in Seattle and it's surrounding areas.
Every event brings top notch individuals from all walks of life. Whether you're looking for a job, recruiting for an open position or just networking for business development purposes this event has it all!
At "The EASTSIDE NETWORKING EVENT", I help people see the importance of building stronger, deeper and more passionate connections in business, life and the community.
We discuss how to use social media and your relationships to your advantage and why that should be just a small part of your overall plan, and finally I talk about developing your own "personal brand", no matter what it is you do or want to accomplish.
With so many people searching for jobs, shifting jobs, building their business, practice or consultancy and wanting more from life or wanting help following their passion, this event brings an amazing cross section of CEO's, Entrepreneur's, Engineers, Wine Makers, Retail and Gallery Owners, Photographers, Art Director's,Designers, Musicians, Real Estate Executives, Corporate Trainers,Coaches, Financial Folks and Singles.
Here are some of the companies that attend:
Microsoft, Amazon, Facebook, Google, Expedia, T-Mobile, Starbucks, Drugstore.com, Boeing, Clearwire, EMC, Morgan Stanley, Smith Barney, RealNetworks, Playdom, VMC Consulting, Audience Science, Razorfish, Corbis, Daptiv Russell Investments, Fiber Cloud, Alaska Airlines, Axa Advisors, Waggener Edstrom, Fresh Consulting, GE Healthcare, Precor, RocketDog, MySpace Etc, Concur, Filter, Disney, RIM, Edifecs, AT&T.
The list just goes on. I look forward to seeing you all there!
If you have any questions please email me at [email protected]
Cheers,
Andrew Vest
@AndrewVest