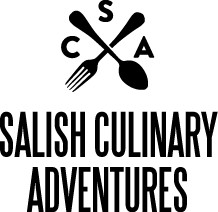 Woodinville Whiskey Co. Dinner
Salish Lodge & Spa
6501 Railroad Ave SE, Snoqualmie, WA, 98065
Thursday, March 29, 2018 6:00 pm until 9:00 pm
Organized by: Salish Lodge & Spa (Contact)
Event Description
Spirited Dinner Series

Relax and unwind with our Spirited Dinner Series. At Salish Lodge, we are passionate about partnering with local growers, purveyors, and farms, as well as wineries, breweries, and distilleries. Our Spirited Dinner Series joins these efforts, where we serve our Pacific Northwest cuisine alongside regional wines, beers or spirits. These evenings are fun and light-hearted, and you will also learn a lot about the beverages poured for the dinner you choose! Join us for these unique, memorable meals sure to delight food and beverage enthusiasts.
Woodinville Whiskey Co. Dinner
Woodinville Whiskey Co., winner of multiple awards from the American Distilling Institute, is offering up four of their amazing spirits alongside four remarkable courses. Kick off spring with this celebration!
Menu
A Taste of Early Spring
Hedgehog Mushrooms, Roasted Wheat Berries,
Pickled Fiddlehead Ferns, Stinging Nettle Pesto
Woodinville American Whiskey
Life's a Beach
Cherrystone Clambake, Crawfish, Tasso Bacon, Seaweed, Quinoa,
Baby Potatoes, Corn Off The Cob
Woodinville 100% Rye Whiskey
When Pigs Don't Fly…
Wild Boar Chop, Bourbon Marinade, Red Lentils, Dried Apricot,
Thumbelina Carrot, Hazelnut
Woodinville Applewood Stave Finished Bourbon
S'more Than Just a Good Time
Flourless Chocolate Cake, Toasted Marshmallow, Graham Crumble,
Smoked Bourbon Ice Cream
Woodinville Bourbon Whiskey