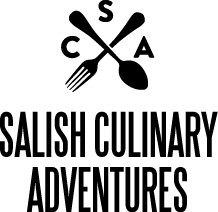 Oktoberfest with No Boat Brewing Company
Salish Lodge & Spa
6501 Railroad Ave SE, Snoqualmie, WA, 98065
Thursday, October 18, 2018 6:00 pm until 9:00 pm
Organized by: Salish Lodge & Spa (Contact)
Event Description
Spirited Dinner Series

Relax and unwind with our Spirited Dinner Series. At Salish Lodge, we are passionate about partnering with local growers, purveyors, and farms, as well as wineries, breweries, and distilleries. Our Spirited Dinner Series joins these efforts, where we serve our Pacific Northwest cuisine alongside regional wines, beers or spirits. These evenings are fun and light-hearted, and you will also learn a lot about the beverages poured for the dinner you choose! Join us for these unique, memorable meals sure to delight food and beverage enthusiasts.
Oktoberfest with No Boat Brewing Company
No Boat Brewing Company, our neighbor on top of Snoqualmie Ridge, is the perfect partner for this unique Oktoberfest feast. Each of our six delicious courses will complement one of their great beers.
Menu:
SPOT PRAWN AND THE SPICE OF LIFE
Spot prawn, forbidden rice, lemongrass tom yum, scallion
Bia Hoi Vietnamese Lager
FISH AND CHIP
Lager batter halibut cheek, nasturtium caper gribiche, potato graufrettes
Alita Vienna Lager
WABBIT STEW
Confit rabbit, sweet potato, toasted barley, baby carrot
Illuminaughty West Coast Double IPA
ON A ROLL
Buckwheat blini, roasted beet pâté, chèvre
Gosé and Gander -Gosé
PARADISE DEER
Hawaiian venison, coconut, macadamia nut, cowpeas, sour apple jam
Sympathetic Magic 1st Anniversary Beer
GOOD TO THE LAST GRAHAM
Graham cake, milk chocolate cremeux, honey-soaked bing cherries, toasted marshmallow
My Beautiful, Dark, Twisted Oatmeal Milk Stout