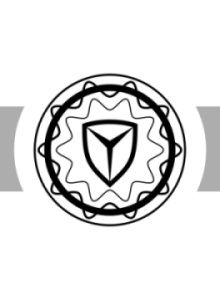 YES Experience Auction Fundraiser
Bellevue Arts Museum
510 Bellevue Way NE, Bellevue, WA, 98004
Thursday, June 06, 2013 7:30 pm until 10:30 pm
Organized by: Young Entrepreneur Social (Contact)
Event Description
The Young Entrepreneur Social (YES) is a Seattle-based non-profit organization that includes many of Seattle's most influential, community conscious young leaders.

Our mission is to build an even stronger, more connected young leader community in Seattle, and to get those influential young people engaged in volunteerism and supporting their greater community. Please come join us in the launch of the yesleaders.org platform on June 6th!
You will get a sneak peak at the platform we are about to launch, and know that 100% of the proceeds from the auction will go toward supporting the launch of this platform!
You will be greeted by a red carpet entrance into the elegant Bellevue Arts Museum where you will have access to the entire museum where you can meet and network with some of the most community conscious young leaders in Seattle.

While enjoying the sights, explore the silent auction items ranging from helicopter flight lessons to one-on-one behind-the-camera coaching from a King 5 reporter. If you're ready for a laugh, jump into the phone booth confessional sponsored by Flowroute and create an interview that can be shared with your friends.
For our young supporters, the highlight of the evening will be a date auction to include some of Seattle and the Eastside's most eligible bachelors and bachelorettes.
We will also auction date packages by themselves so our married couples can also enjoy bidding on a night on the town.
Most importantly, we will be unveiling the prototype of the YesLeaders.org platform for the first time, showing the behind-the-scenes plan and asking for your help to take our mission to the next level!

YOUR TICKET INCLUDES:
Museum Access: Explore The Entire Museum & Its Exhibits
Red Carpet Gala: Red Carpet Photography, Drinks, Hors D'oeuvres, Entertainment & Exceptional Networking
Phone Booth Confessionals: Sponsored By Flowroute, Participate In Comical Interviews You Can Share With Friends
Live Auction: Bid On Dates For You & Yours Or One Of Our Eligible Bachelor/ettes
Silent Auction: Bid On Unique Experiences Like A Movie Cameo, Helicopter Flight Lessons & So Much More
Experience YES: See The Protoype Unveiling Of The Platform About To Change Youth Volunteerism
Dress: Cocktail Attire
Transportation: All Attendees will receive an e-mail code for a free ride provided by Uber Transportation Services (up to $50) and current users of Uber's services will receive a 50% discount code. We always promote comfort, luxury and safe driving so we appreciate Uber's support in providing a fantastic experience for all of our guests.


We Want You:
Influencers & Potential Directors Who Can Help Us Grow Our Movement

Established Young Leaders Who Would Make Ideal New Members

Emerging Young Leaders Who Could Use Our Help
http://yesleaders.org/ - Registration to Open June 6th
Made possible by Flowroute, the best way to route wholesale VOIP.
And with thank you to BECU, Mark Wright & King 5 News, the Miss Washington USA organization, 1Hundred Bistro & Bar, Uber, Classic Helicopter Corporation and Shiatsu Balance for additional support.