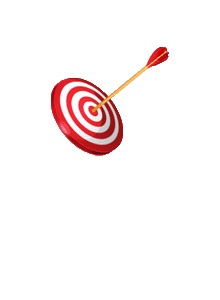 Social to Social - The Death of Networking
El Gaucho
450 108th AVE NE, Bellevue, Wa, 98004
Wednesday, April 25, 2012 7:30 am until 9:30 am
Organized by: MMF (Contact)
Event Description

YPN and Market Mover Forum present:
"Social to Social - The Death of Networking"

This event will feature a gourmet breakfast served by El Gaucho, Spotlight on Seattle broadcasting live from the red carpet and the famed photographer Clane Gessel snapping photos! Feast, learn and network among Seattle's finest professionals.

What is "The Death of Networking?"

The way people and businesses connect has changed. Professionals take face to face interactions to social networks like Facebook, LinkedIn and Twitter. The reverse is also happening where people meet through social networks then face to face. Our expert panel will discuss networking, branding and business development techniques that have helped them build exceptional companies.

-Learn how to build social capital by investing in people.
-Learn how to build an online presence for your personal and business brand
-Learn ways to gain followers, fans and advocates
-Form strategic relationships for your business
-Learn networking techniques that yield results

Our panel features some of Seattle's most elite networkers, social media marketing gurus and top business leaders:

Kendra Todd - Winner of the hit TV show "The Apprentice", CEO of the top real estate group on the West Coast Kendra Todd Group and HGTV show host.

Thach Nguyen - Real estate mogul, founder of Thach Real Estate Group, author, philanthropist, motivational speaker and entrepreneur.

Mike Whitmore - CEO of Fresh Consulting, marketing and branding expert representing Fortune 500 companies, Twitter expert.

Andy Karuza - Co-Founder of Brandbuddee and Agency Seattle, social media and marketing genius who's client list includes Microsoft, Ducati, BMC, Google, SAP, LA Fitness.

Andrew Vest - Founder of ENE, Business development expert, master C-level executive networker, LinkedIn expert, Co-Founder of Brandbuddee.

Harris Francis - Host of the number one radio show in Washington, brand representative and celebrity networking expert.

Lloyd Ball (Emcee) – Co-Founder of Shadow Inventory Solutions, commercial real estate and business development expert.
Cyrus Habib - Honorary guest who will be speaking on behalf of STEP Ahead. To learn more about our non-profit partner for this event please visit: