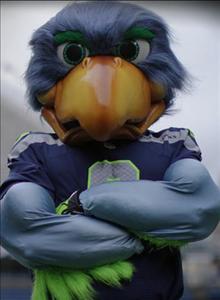 5th Annual Team Blitz Pub Crawl
Buckley's in Belltown (and across Belltown)
2331 2nd Ave, Seattle, WA, 98121
Saturday, April 12, 2014 2:00 pm until 10:00 pm
Organized by: Ryan Asdourian (Contact)
Event Description
Team Blitz Pub Crawl
For the 5th year in a row, we are out in Belltown raising money for the MS Society!
Quite simply, the best deal with the most money to charity.
You pay $35. (Tickets day of event are $40)
You get 4 drinks and an awesome t-shirt!!!
$28 out of $35 goes straight to Charity!

Locked Bars:
Buckley's - Our starting location
Amber
Belltown Pizza
Cyclops
Belltown Pub
Cellars
Belltown Billiards - Our final spot!
And potentially more to come!
Special guest appearance: The NFL Mascots are coming back and will be around for both the Pub Crawl and the Walk MS event the next day!
If you aren't familiar with the basis of this pub crawl, please read how we are supporting Multiple Sclerosis at www.BlitzTacklesMS.com
It is incredibly helpful to pre-purchase your tickets! (and it saves you $5) Buy today and share on Facebook!
Quite simply, the Best Raffle Ever! For as little as a $5 ticket, here is just some of what you can win!
Seattle Seahawks Kam Chancellor #31 signed mini helmet + Super Bowl hat
Two night stay + parking at Hyatt Olive 8 + Sport Restaurant ($50)
DropCam ($199)
Gift Cert to FLOR ($100) + Local 360 ($100)
Glass Distillery private tour and tasting
1 Month unlimited at Haute Yoga Queen Anne ($145) + Uwajimaya gift certificate (2 x $50)
John Howie Steak in Bellevue ($50)
Seastar Restaurant and Raw Bar in Bellevue ($50)
EK Photography ($400) - portrait session
Facelli winery 2012 Viognier case + tasting for 2 ($350)
Arthur Murray school of Dance (7 lessons)
K2 The Life Like Snowboard, 158" + $20 Cellars gift certificate
4 tickets Seattle Sounders vs. San Jose Earthquakes + Parking pass on May 17th
Seattle Sounders, Brad Evans #3, signed mini ball + $20 Cellars gift certificate
Seattle Seahawks Dave Krieg #17 signed Seahawks 30th anniversary ball + Super Bowl hat
Bowling ball helmet chair
Team Blitz Custom Bowling Ball
Seattle Seahawks Red Bryant #79 signed ball + Super Bowl hat
Sounders Osvaldo Alonso signed mini ball + $20 Cellars gift certificate
Sounders Obafemi Martins signed mini ball
The Capital Grille ($150)
Big JAMBOX ($299)
Seattle Seahawks Chris Clemons #91 signed ball + Super Bowl hat
Men's golf package: Odyssey putter, Phil McKelson wedge, 2 visors and lesson at New Castle
Women's golf package: putter, visor and lesson at New Castle
Airfield estates wine tasting for up to 8 guests
Matt Ryan, #2 Atlanta Falcons QB, signed replica jersey
Tatoosh Distillery -bottle of Scotch, Tatoosh Distillery - 1 bottle of Bourbon
Kapowsin Airsports Tandem Skydive for 1 person including video/photo package ($315)
Custom Seahawks Artwork
iFly Indoor Skydiving package for 10 ($599)
Custom painted signed Seahawks guitar
Plus much much more!!!
Finally, need a place to stay for the night?
The Residence Inn by Marriott Seattle Downtown/Lake Union is proud to partner with Team Blitz to offer a discounted group rate for the pub crawl. The rate includes a complimentary full hot breakfast buffet in the morning, on-site Taproom and easy access to downtown amenities.
Book your group rate: Team Blitz Pub Crawl >>
I'll note that they have donated all the rooms for the NFL mascots to stay in for the whole weekend and I am personally extremely grateful to them for this kind and huge donation!